My Focus Is On Problem Solving Skills!
I am a Public Speaker, Keynote Motivational Speaker, Mental Toughness Coach, and Transformation Expert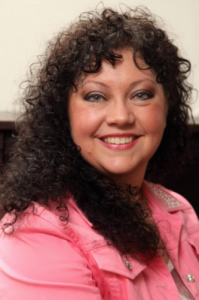 I Help People To:
Overcome Difficulties and Adversity to Turn Your Trials Into Triumphs  

Develop Mental Toughness and Critical Thinking

Identify and Overcome Roadblocks to Success

Design and Implement Their Ideal Life

Create Lasting Transformation Through New Life Skills

Recruit Your Whole Brain in Problem Solving and Life
I am a Problem Solving Consultant to both businesses and individuals
I'm especially invested in empowering people to get the most out of their lives!
On this website you'll find a wealth of information on overcoming adversity, creating happiness and fulfillment and many other unusual tools and techniques to help you make your brain work more efficiently. This can help you achieve what you truly desire.
I welcome your feedback.  If you have topics of interest you'd like me to expound on, let me know.
For Information About How to Hire Phoenix Contact Her At: 253-332-9004
Email me at:

mynameisphoenix2@yahoo.com

 
My purpose is to help others to fulfill their life's purpose and enjoy the journey. Let's begin that path together now.
I invite you to explore the resources including free articles on my website and buy my book to truly get the most helpful information I have to share.
I am a Professional Keynote Speaker and can customize content to match your needs for your next event. You can see the most requested topics here. 
Phoenix Alexander Biography:
I am a Public Speaker, Transformation Expert, and Author of Turning Trials into Triumphs–The Way of the Phoenix. My life experience and training allow me to offer you a unique approach to getting what you truly want out of life. If you have been searching for a way to overcome difficulties and past limitations to unlock your potential— I'd like to show you how.
Is Phoenix Your Real Name?
People are often intrigued and ask me how I came to have such an unusual name. While it is not my given name, it IS my actual, legal name. I chose the name Phoenix after a long and arduous journey filled with unimaginable difficulty and hardship. My name is both a symbol of my resilience and an affirmation that I will rise above every difficult circumstance that comes my way. I have metaphorically "Risen from the flames" of adversity.
What's Your Point?
My primary purpose in life is self-mastery and personal empowerment. Many of my previous life experiences were incredibly dis-empowering— including extremely difficult circumstances, health problems, and toxic relationships that nearly destroyed me. I had a deep yearning to break free from the patterns and damage those experiences created. It has been an incredible struggle; but day by day I rebuilt my life, changing and sculpting it into what I wanted it to be.
From those experiences I developed a deep desire to help others transform themselves.
Great People Often Have to Overcome Enormous Difficulties:
"The more difficulties one has to encounter, within and without, the more significant and the higher in inspiration his life will be."  –Horace Bushnell
An area of particular importance to everyone is learning how to receive Inspiration or Enlightened Intuition. An entire chapter in my book,
Turning Trials Into Triumphs The Way Of The Phoenix

is devoted to this subject and it is covered extensively as a subject in my public speaking topics in a speech called: Refining Your Intuition and Receiving Enlightened Inspiration (See my article on Intuition here)
Inspiration is an important key to finding your personal path to greatness. 
My journey is different than yours, but I will show you what I've learned along the way. Ultimately, YOU will be inspired with your own insight into what works best for you. You will understand the direction you need to take to find happiness, and begin living your life purpose—which you choose for yourself.
"Learning to obtain inspired guidance is perhaps the most important skill you may ever learn. It will help you to find your path to excellence, safety and happiness."
— Phoenix Alexander
You can create an amazing transformation and begin living the life you purposefully design.
How Do I Get Started?
You can begin your journey to personal empowerment by hiring me as your next inspirational, motivational speaker or with the information found in my book-Turning Trials Into Triumphs, or my Transform Yourself Seminar.
Perhaps the best option is working with me as your Personal Transformation Coach. I can share powerful problem solving ideas to overcome adversity and limitations, develop mental toughness, and begin transforming your life into one you have purposefully designed.