I AM A Licensed/Registered HYPNOTHERAPIST with the State of Washington.
I call myself a Personal Empowerment Coach (TM) which is Life Coaching.
Currently Sessions are being held online over Zoom for both personal and group sessions.
Hypnotherapy and Personal Empowerment Sessions:
In this time of a global pandemic we need effective, proven methods, and tools for stress relief, healing, increasing your resilience, and transformation and more than ever!
I have a unique set of experiences, and skills that make me especially qualified to help you on your journey to what you really want to be, have, and experience for yourself.
When I couldn't help as many people as I wanted to empower on a one to one basis, I expanded to Professional Speaking, writing books and articles, teaching online classes, and doing group coaching and Personal Empowerment Sessions, which include Hypnotherapy, and many other scientifically proven methods for change.
Using Hypnotherapy as one of the many tools in my professional training has been invaluable in getting to the root of whatever needs to be changed by engaging the cooperation of the subconscious mind—the Big Boss. Without getting to the level of the subconscious mind, your effectiveness in creating positive lasting change will be limited.
I have had many experiences with severe adversity and a need to learn to overcome, recreate, and transform my own life. I have used that knowledge to help others. You will find much of this information in my books, which you can learn about on my website and in "My Training".
I can customize my knowledge into a Personal Transformation Program for you! Let's get started

.
I am a Certified Master Practitioner of Emotional Freedom Technique, and Thought Field Therapy
These techniques integrate pressure points with the release of emotions creating lasting change simply and beautifully. These techniques are backed by science and have worked reliably for many others, including those with Trauma and Post Traumatic Stress.
I am also a Certified Life Coach, & Mindfulness / Meditation Practitioner
Hypnotherapy
Hypnosis is Not a State of Sleep or Mind Control
During hypnotherapy I do not control you in any way
Hypnosis is a natural state of mind that we all experience to varying degrees in our life. Hypnotherapy accesses your own resources in body and mind to produce your desired results. I can't make it happen because it is a process we accomplish together. Together we induce relaxation and brain states that can produce powerful, positive, and often permanent change.
During hypnotherapy sessions, clients remain completely aware of everything that is going on.
Often people experience a hyper-awareness where body sensations and emotions feel more enhanced and vivid.
The ability to visualize, or imagine is enhanced, and the ability to embody an emotion is increased.
Deep relaxation and a meditative state is enhanced.
Many describe the hypnotic state as a complete and total escape from physical tension and emotional stress, while remaining completely alert.
All Hypnosis is "Self-Hypnosis"
It comes from a willingness on your part to accomplish your stated objectives. I am committed to guiding you to your powerful transformation with cooperative hypnotherapy techniques.
I will provide a safe, positive, supportive environment where you can begin to purposefully design your life, while accessing the cooperation of your subconscious mind. This may allow you to release perspectives and habits that my no longer serve you.
I am Not a Licensed Physician Or Mental Health Specialist.
I am not qualified to prescribe medication, diagnose medical or psychological conditions or treat mental disorders. The treatment of hypnotherapy, or any alternative modalities used, is alternative or complementary to healing arts services and licensed by the state.
My Training Includes Certifications in:
Ericksonian Hypnotherapy,
Hypnotherapy Smoking Cessation,
Child Hypnotherapy,
Working with Autistic Clients,
Advanced PTSD Training,
Eye Movement Desensitization Reprocessing (EMDR),
Emotional Freedom Technique (EFT),
EFT Energy, Thought Field Therapy (TFT),
Mindfulness and Meditation Instructor,
Group Life Coaching Instructor,
Chakra Healing Group Instructor, and Chakra Healer
Weight Loss Instructor, International Diploma in Weight Loss instruction, etc.

Hypnotherapy Services:
The techniques I utilize include, but are not limited to: Integrating Mind, Body and Spirit; changing habits of thought and actions, relaxation techniques, and using hypnosis for the purposes of pain management, trauma recovery, skill rehearsal, guided visualization, reframing trauma, addressing relationship and trauma issues, etc.
Abuse Related Problems
Addictions
Agoraphobia-Fear of Crowds
Amnesia
Anger Management
Anxiety
Arthritis
Asthma
Attention Deficit Disorder (ADHD)
Body Image Issues
Confidence—lack of
Depression
Drug Dependency
Examination Nerves
Fears and Phobias
Gambling
Guilt
Habits and Compulsions
IBS-Irritable Bowel Syndrome
Insecurity
Insomnia
Memory Recall
Migraines and Headaches
Nail biting
Nervousness
Obsessive Compulsive Disorder
Overeating
Pain Control
Panic Attacks
Public Speaking-Fear of
PTSD
Relationship Issues
Smoking
Stress
Timidity
Trauma
Weight Problems
Worry
And Much More…
During Covid 19 Sessions are being held online over Zoom for both hypnotherapy, personal coaching and group sessions.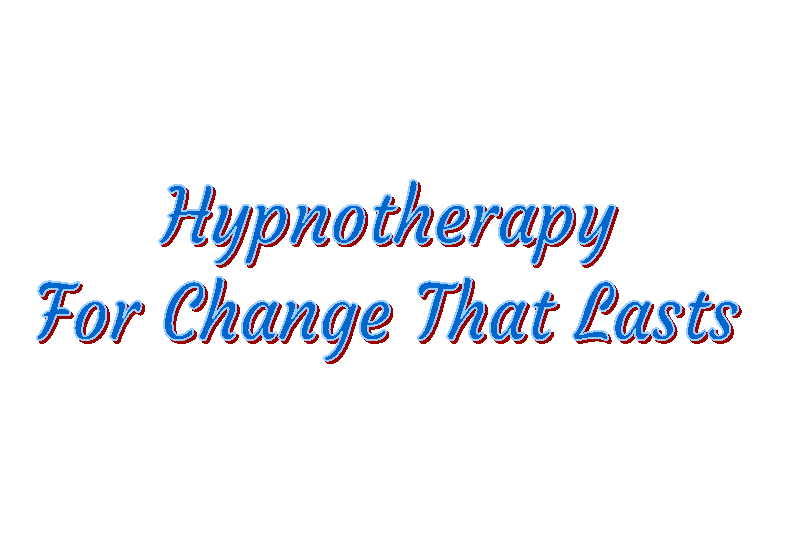 Prices start at $125 per hour session.

Discounts for multiple sessions apply. Buy 6 Sessions for $600.

It takes more than one session to deal with issues that are complex and have been with you a while.
You can buy them as Gift Certificates and give them to someone else or buy the discount series.
For More Classes that are recorded on Subjects such as Weight Loss, Overcoming Stress and Anxiety, Food Healing Etc. see this link