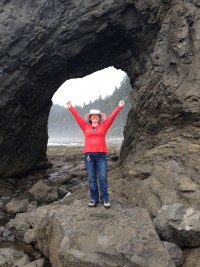 Affirmations for a Better Life
By Phoenix Alexander
Whether I believe it at first or not, all my positive affirmations come true for me in time.
My affirmations are the truth about me that I think first and manifest next.
My life has worked exactly the way it should and I accept that all my experiences were needed for my growth and benefit.
All my past failures and trials are leading me to my greatest triumphs and success.
Instead of thinking about ________, I am now creating the life I WANT to live with my thoughts and time.
I can have what I DO want as quickly as I let go of what is not working.
Everything I experience has a positive purpose if I accept the process, and learn the lesson instead of resisting.
Everything happens for the Right reason.
With every trial comes the ability to triumph.
I receive inspired, enlightened insights daily.
In every trial lies a valuable lesson meant to lead me to greater knowledge, blessings, and joy.
All experiences work together for my good and highest benefit.
I receive all things with gratitude and my blessings and joy are multiplied.
I love and accept myself.
I love my body and treat it like my best friend and most valuable asset.
I gratefully and easily release past situations which concern things that no longer serve or benefit me.
My life is a masterpiece of perfection and joy.
I peacefully, enthusiastically, and confidently navigate my way through life.
I effectively and quickly neutralize any negativity coming at me and remain balanced, resolute, confident, and peaceful inside knowing I am safe and protected at all times.
I can handle every situation with courage, optimism, strength, balance and optimal health.
I forgive everyone and release all difficulties of the past.
I am a constant receiver of good fortune and blessings.
A more extensive version of affirmations similar to these is available for sale on my website.
Copyright 2012 Phoenix Alexander
I am available for personal and business consultation, public speaking for your next event, and keynote speeches. These are a few of the topics I speak about that are most requested: Personal Empowerment, Mental Toughness, Overcoming Adversity, Maximizing Your Potential, Enhance Your Romance, and Mind/ Body Health. More affirmations are available in my book Turning Trials Into Triumphs –The Way of the Phoenix available on Amazon and on:
My website: www.mynameisphoenix.com or contact me at: mynameisphoenix2@yahoo.com